Get ready to sing-along to all your favorite songs from doo-wop to country to rock! All concerts are free.
---
The Whitesidewalls
Wednesday, August 9 @ 7:00 PM
Since their genesis over 45 years ago, The Whitesidewalls are the Midwest's ultimate 1950s and 1960s doo-wop and rock & roll show band. Featuring five singers playing multiple instruments, the tight harmonies and driving dance beat of The Whitesidewalls are the Signature of the Rock 'n Roll Revue. They have handcrafted a fabulous show that will have you dancing all night!
IV Play
Thursday, August 10 @ 8:00 PM
IV Play is a high energy regional band from southern Minnesota and this premier rock band will have you on the dance floor in no time! Based out of Mankato, Minnesota, IV Play can take you from the arena rock and hair metal of the 80's, to the down and dirty grunge rock of the 90's, to the hot pop and country hits of today! Oh yeah, and everywhere in-between! IV Play hopes you enjoy their show!
Ashley Barron
Friday, August 11 @ 10:00 PM
Ashley Barron embraces the independent and powerful countrywoman aura in her writing and music. Influenced by the country greats such as Johnny Cash and other modern stars like Miranda Lambert, she now incorporates her life experiences and stories into her writing, creating passionate, home-grown, and relatable music.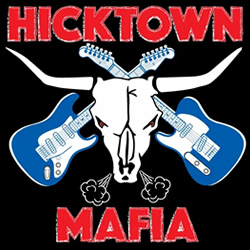 Opening Act from 8 to 9:30 PM
HickTown Mafia is a 5-piece, country and rock party band known for their crowd-pleasing and high energy stage show.
THE HYPE!
Saturday, August 12 @ 9:00 PM
Wowing audiences across North America with their huge stage production and live antics, The HYPE! present 5 mini-concerts with over two hours of high-energy 80's Glamtastic Rock, featuring hits from Motley Crue, Def Leppard, Bon Jovi, and more. Expect an in-your-face concert experience you won't forget!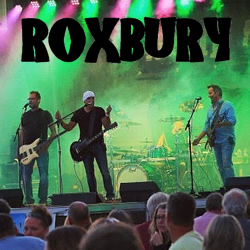 Opening Act from 7 to 8:30 PM
Roxbury is a local, popular Top-Forty Rock Band, known for playing all the hits from the 80s and 90s.
---