fair-main-image
The 2022 Lyon County Fair is scheduled for August 10-14.
2021 Lyon County Fair Highlights
Lyon County Fair Board Members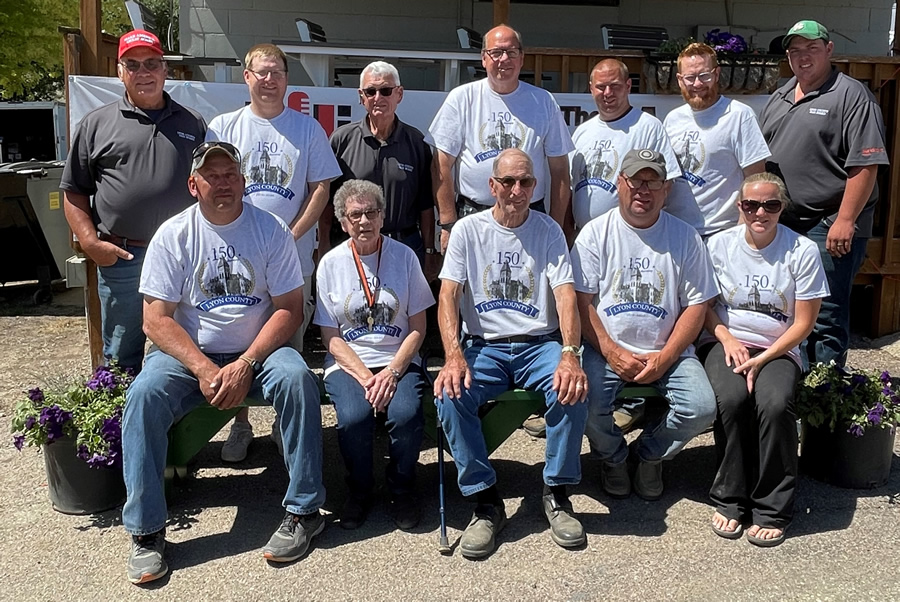 Front from left: Jeremy Pease, Deloris Richards, Dick Richards, Mark Sleiter, and Ashley Rialson.
Back: Pat Verly, Dave Rialson, Wally Wichmann, Bob Richards, Cody Sleiter, Andy Lanoue, and Cal Sleiter.
With more than 25,000 attendees, countless corn dogs devoured, cars demolished and blue ribbons awarded, the 2021 Lyon County Fair was a huge success. A special thank you to all of our sponsors and vendors and especially to you — for making it great. We're already busy planning for next year and look forward to unveiling another entertaining line-up of family fun this Spring.
See you in 2022!
District 1
Ashley Rialson
Cody Sleiter
Mark Sleiter

District 2
Bob Richards
Deloris Richards (At Large)

District 3
Dick Richards
Wally Wichman (At Large)
District 4
Pat Verly (At Large)
Jeremy Pease (At Large)
District 5
Dave Rialson
Andy Lanoue (At Large)
Lyon County Ag Society
Mailing Address: PO Box 141
Address: 504 Fairgrounds Road
Marshall, MN 56258
President: Mark Sleiter 507-828-7406
Vice President: Ashley Rialson 320-444-2477
Secretary: Deloris Richards 507-532-2038
Treasurer: Bob Richards 507-530-4110

Member of: Minnesota Federation of Fairs
Minnesota State Fair Association
IAFE - International Association of Fairs and Expositions
Connect with us on Facebook or send us email with the contact form.